Image: Dairy farmer loading hay on a wagon near Brandon, Vermont, August 1941. Farm Security Administration – Office of War Information Photograph Collection (Library of Congress)
Before Your Time is produced by the Vermont Historical Society and Vermont Humanities. Every episode, we go inside the stacks at the Vermont Historical Society to look at an object from their permanent collection that tells us something unique about our state. Then, we take a closer look at the people, the events, or the ideas that surround each artifact.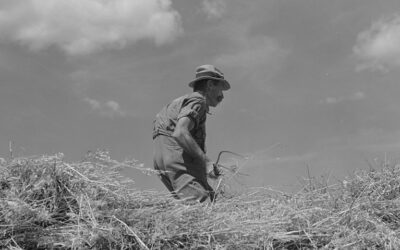 People speaking Spanish as they milk cows may not fit our traditional image of a Vermont farm. But workers from Mexico and Central America are crucial to the state's economy. And such migrant labor has a long history in Vermont.